There are couple of ways to find what version of Web Jetadmin is running on a server:
Option one:
Browse to http://localhost:8000/ on the server where WJA is installed. You will find the version number and Service Release noted under Version on the page: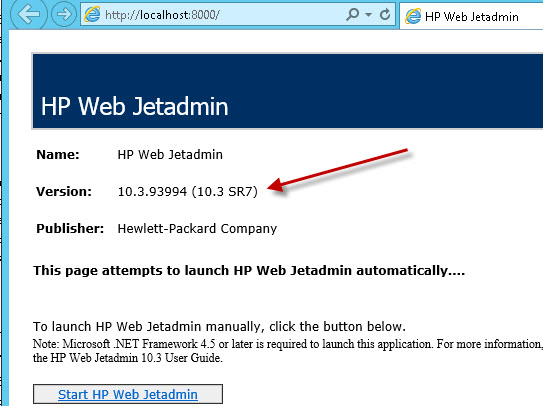 Option Two:
Open Web Jetadmin client application. Go to help--> about.
On the about page the version details are displayed